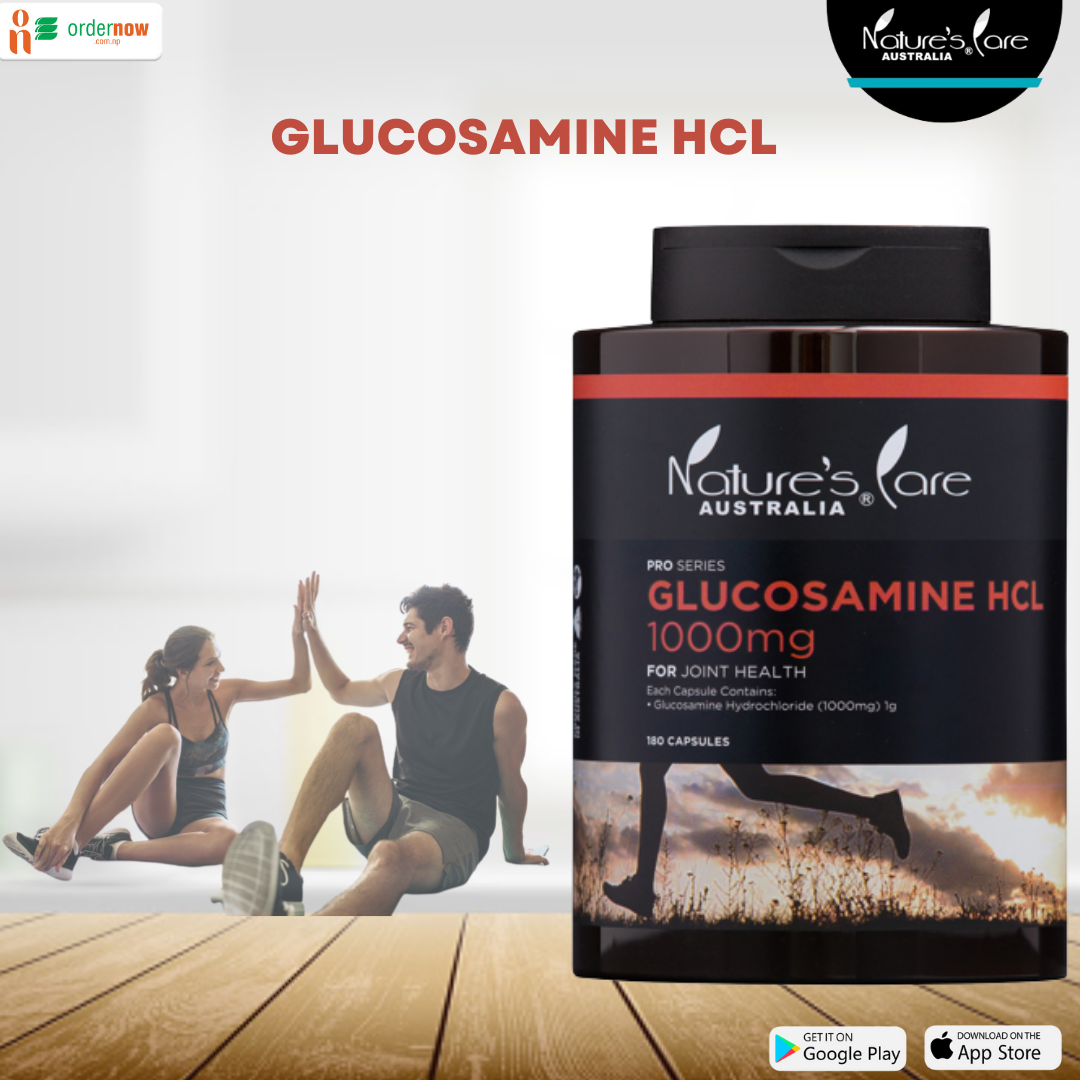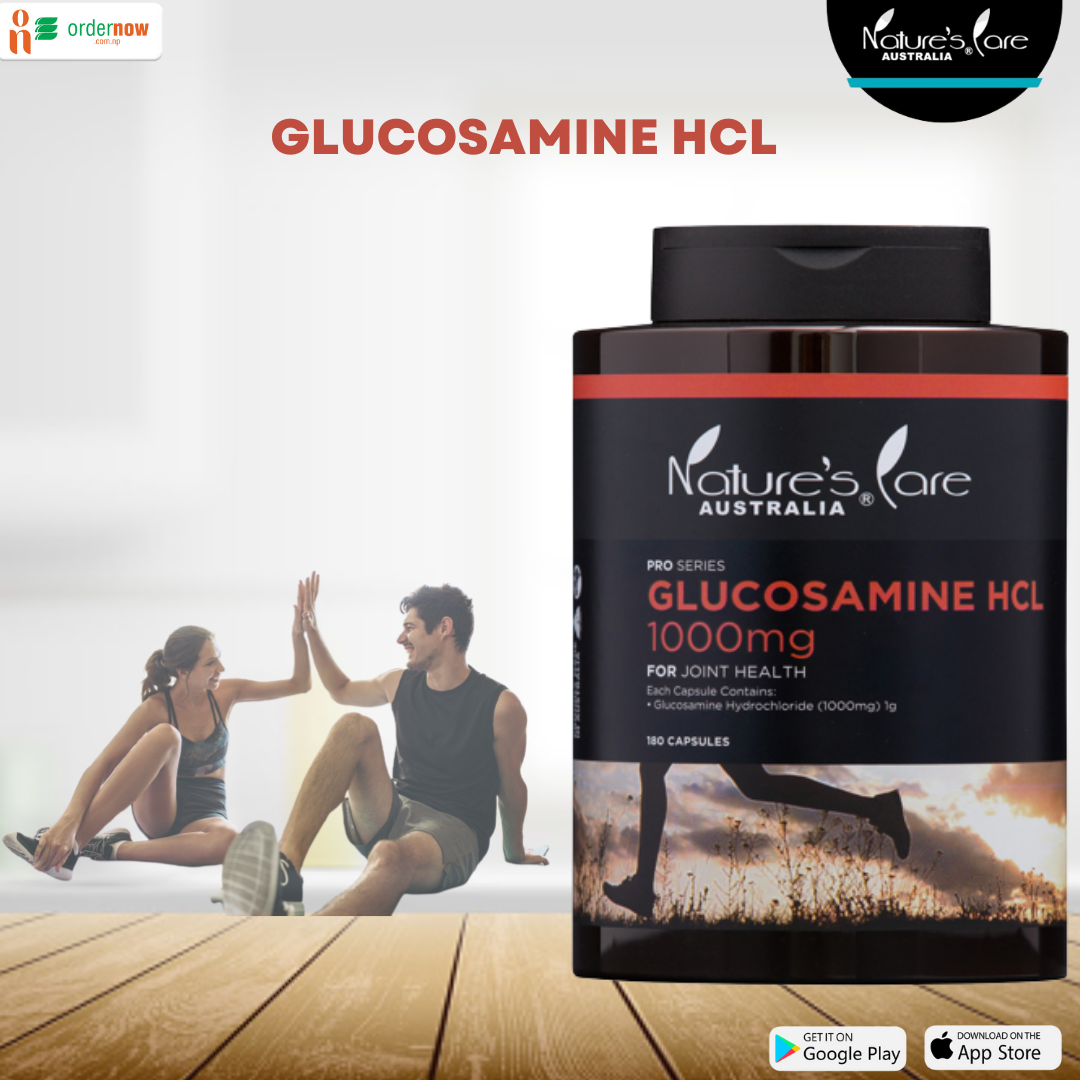 Natures Care Glucosamine Hcl 1000Mg
---
Rs. 3,900
It assists in maintaining the elasticity and integrity of the connective tissue and assists in building, maintaining and repairing cartilage, tendons, and ligaments. This may assist in slowing the progression of osteoarthritis and reduce the wear and tear of the cartilage and joints associated with physical work or exercise.
Glucosamine is involved in the formation of synovial fluid in the joints, which is necessary for lubricating the joints and for joint mobility. It may help reduce joint swelling and inflammation associated with arthritis as well as providing temporary relief of arthritic pain.
Directions
Adults: Take 1 capsule 2 times daily with meals or as directed by your healthcare professional.
Warnings
Derived from seafood.
Do not use if cap seal is broken.
No added sugar, starch, yeast, salt or artificial flavor.
If symptoms persist consult your healthcare practitioner.
Storage Conditions
Store below 30°C in a dry place away from heat and direct sunlight. Protect from humidity.
Always read the label. Use only as directed. If symptoms persist, please consult a healthcare professional.