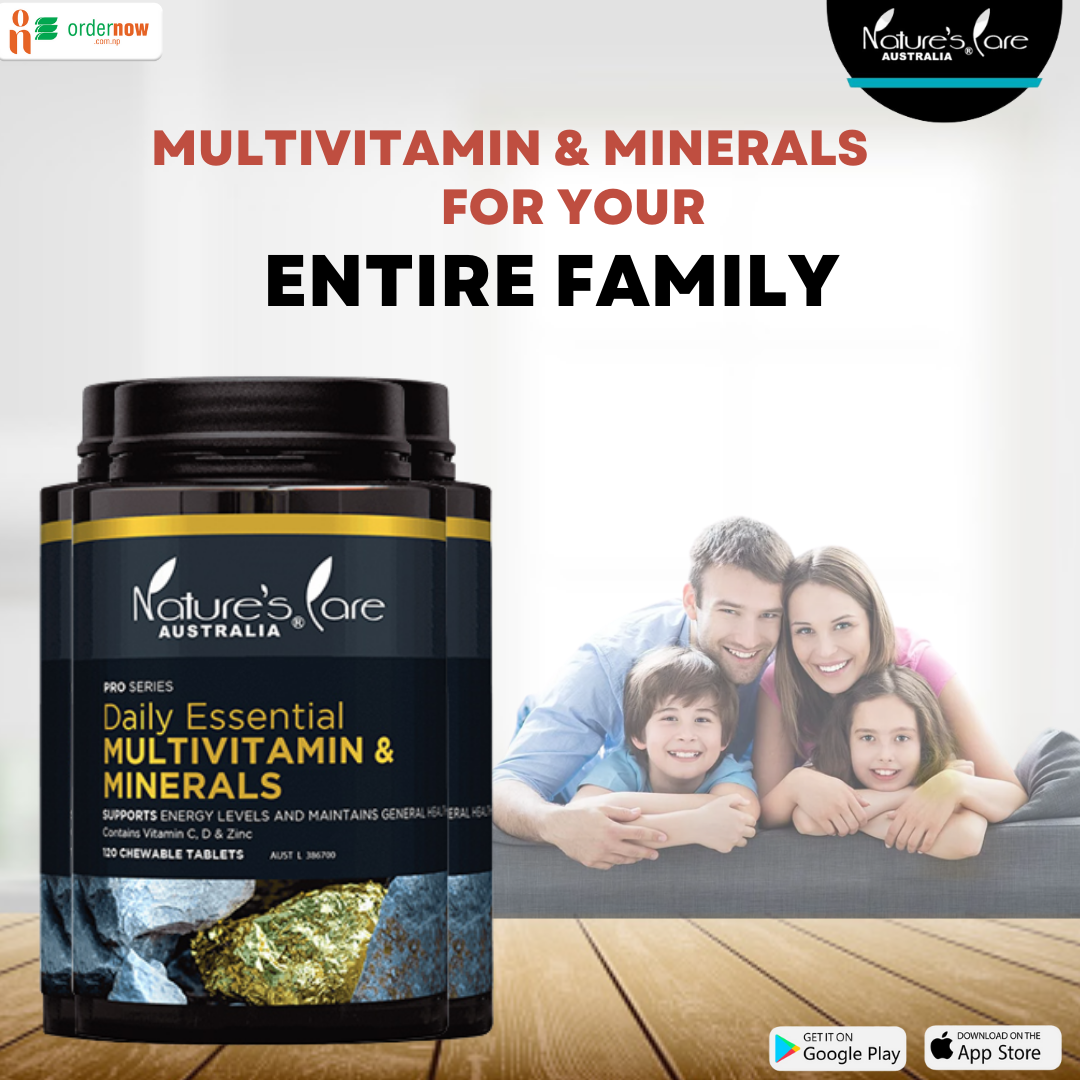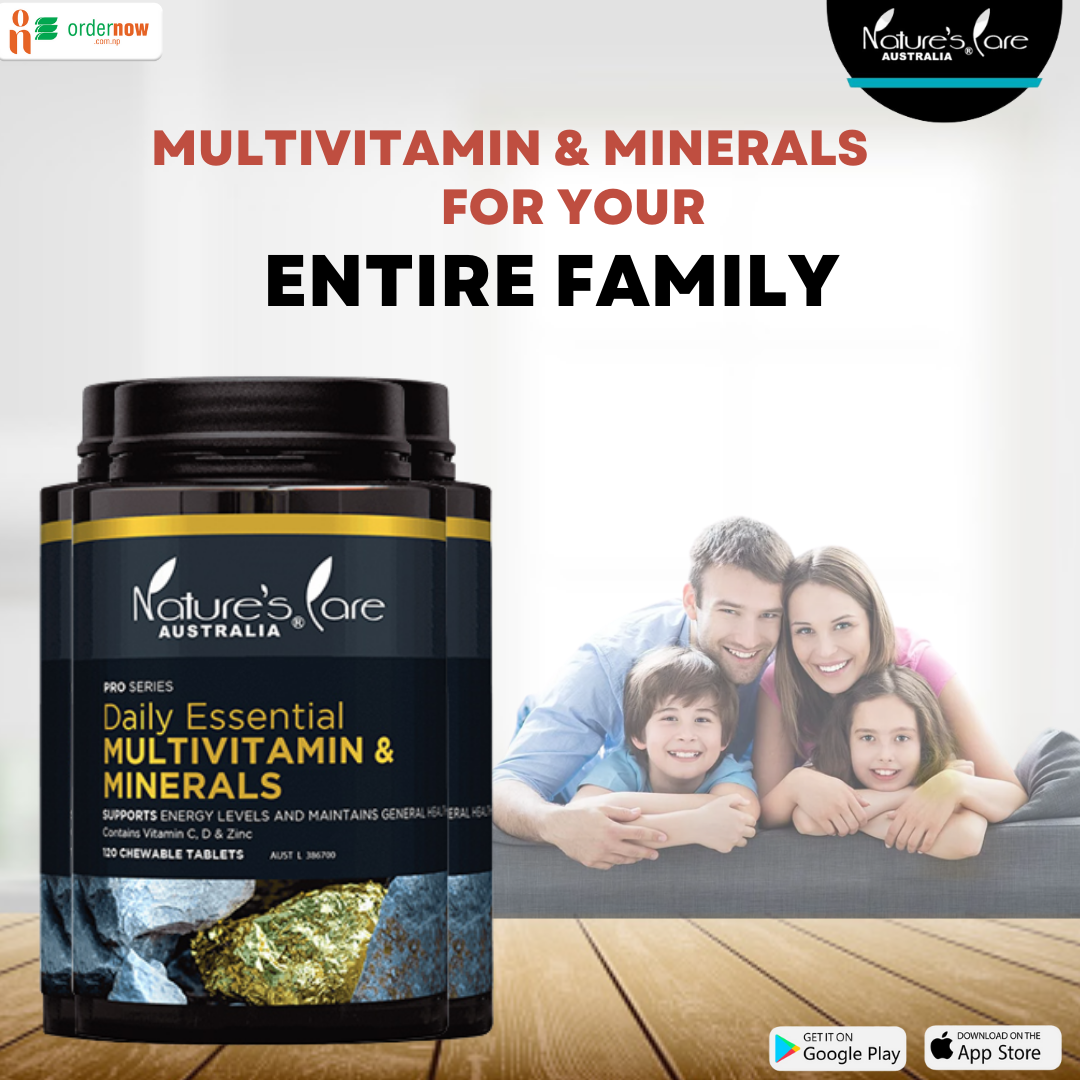 Nature's Care Australia Daily Essential Multivitamin & Minerals 120 Chewable Tablets
---
Rs. 3,550
DAILY ESSENTIAL MULTIVITAMIN & MINERALS
SUPPORTS ENERGY LEVEL AND MAINTAINS GENERAL HEALTH AND WELLBEING 120 Chewable Tablets |ForKids & Adult
Nature's Care Daily Essential Multivitamin and Minerals chewable tablet is specially formulated to provide a daily dose of essential nutrients for the whole family. Containing a total of 13 vitamins and 11 minerals, this super charged multivitamin is essential to support general health and wellbeing. B group Vitamins support energy levels, energy production and support the health of the brain and nervous system.
Benefits :
Vitamin A supports eye health
Vitamin C and E supports the health of the immune system
Vitamin A,C,E and Zinc are antioxidants, reducing free radical damage to the body's cells
It is Suitable for Children 2 years and above and also for all adults, hence for the entire Family!