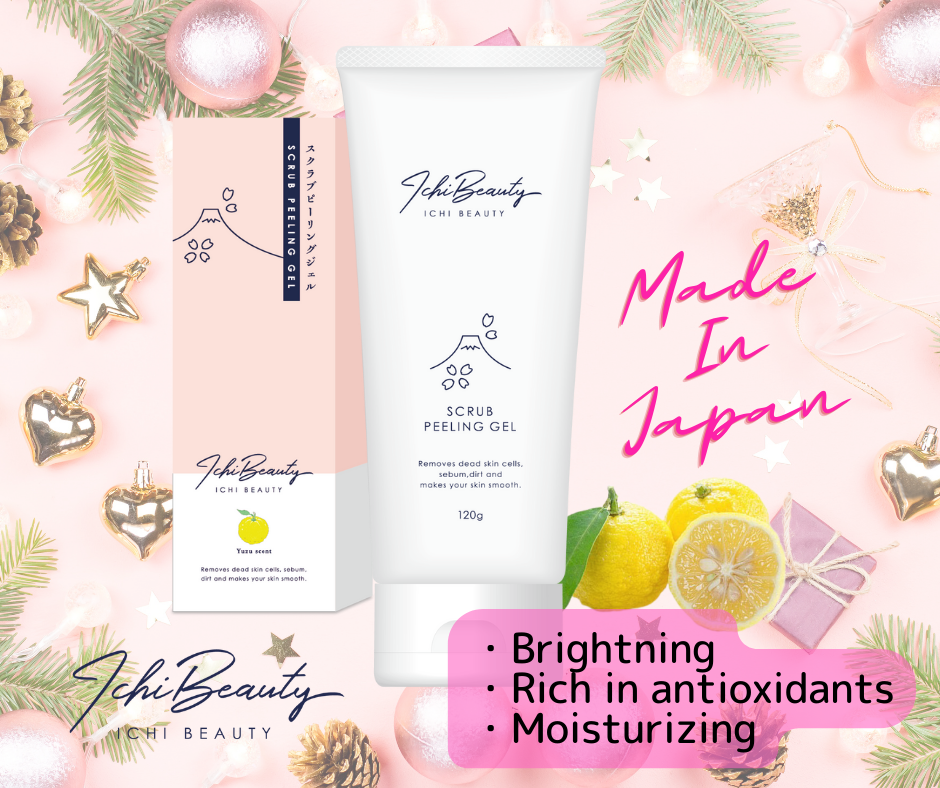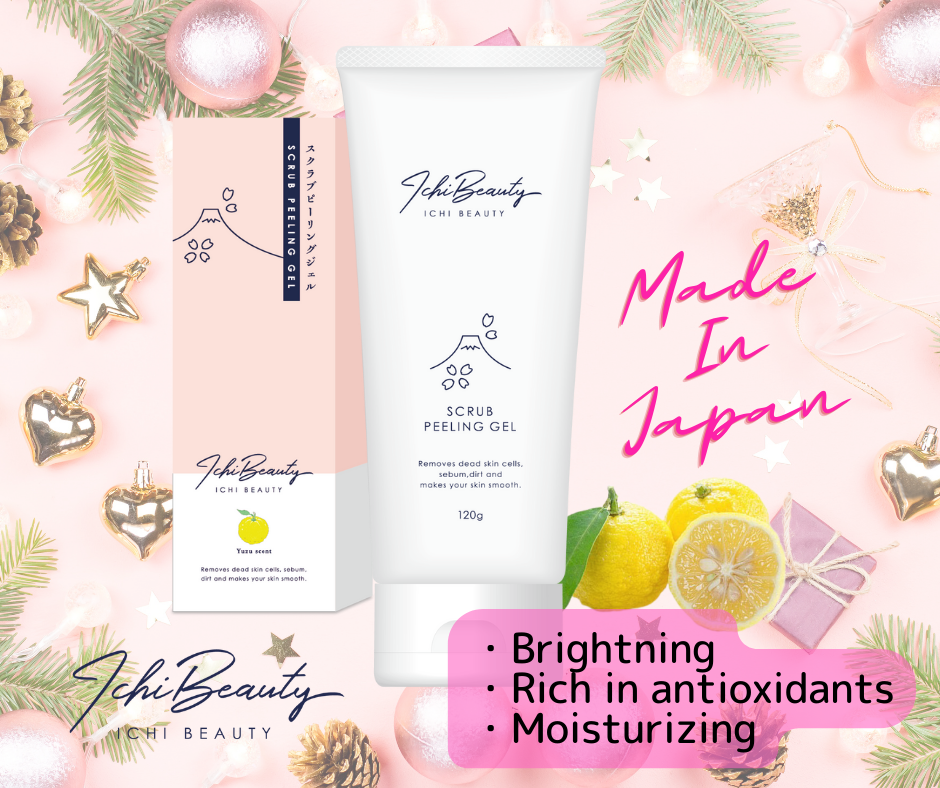 Ichi Beauty Scrub Peeling Gel 120 Gm
---
Scrub Peeling Gel
Instantly experience smooth and transparent skin.
Fresh and rich scent of yuzu "Yuzu" is a fragrant and bright yellow citrus fruit native to Japan. A fruit loved by the Japanese especially during the cold winter months, just a whiff of the refreshing scent of yuzu brings relaxation to the senses. A skin care line that encapsulates the scent of yuzu, your skin will be enveloped with the warmth of this beloved Japanese fruit from the moment of application.
Key Features
Peeling gel to wash off dead skin cells
Lecithin emulsified formulation for better skin permeability.
Luxuriously blended with high molecular polymer.
Contains amino acid derivatives. Fills the epidermis thoroughly with ample moisture
Corn scrub granules scrubs dirt and blackhead from pores
One solution for Dark/stained pores, dull and rough skin, uneven skin texture, Dark /rough elbows and knees/ Dry heels
Direction:
Wipe off the moisture with a towel, take 2 to 3 cherries in your hand, and gently massage it with your fingers without spreading it over the entire face. After that, if it comes out tattered, wash it off thoroughly with water or lukewarm water. After rinsing, moisturize with lotion, etc. Do not use around the eyes, mouth, hairline, or areas with a lot of downy hair.
Precautions for use: Please be careful when using this product to make sure that there are no abnormalities on your skin. Do not use if you have an abnormality such as swelling or eczema on your skin. Be careful not to rub too much. Discontinue use if any abnormalities such as redness, swelling, itchiness, color loss (white spots etc.) or darkening appear during or after use in direct sunlight. Continued use may worsen the symptoms, so we recommend that you consult a dermatologist. Be careful not to get this in your eyes, and if it gets in your eyes, rinse well with water immediately without rubbing. If it remains in your eyes, consult an ophthalmologist. Keep out of reach of infants. Do not store in hot or cold places or in direct sunlight. Tightly close the cap after use. Please use as soon as possible after opening. Containing naturally derived ingredients, there may be differences in color tone and fragrance, but there is no problem with use.
Ingredients:
Water, DPG, glycerin, dicocodimonium chloride, carbomer, BG, niacinamide, Yoshino cherry extract, sodium hyaluronate, rice bran extract, yuzu fruit extract, 30-ethylascorbic acid, corn PEG-5 stearylammonium chloride, isopropanol, perfume