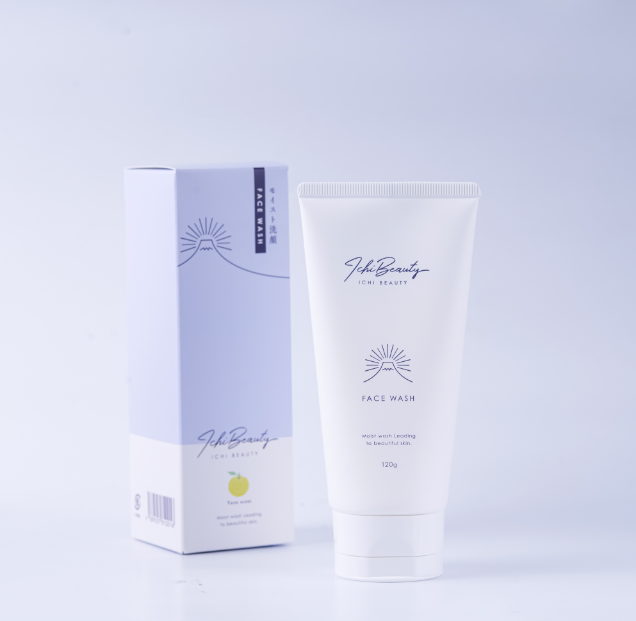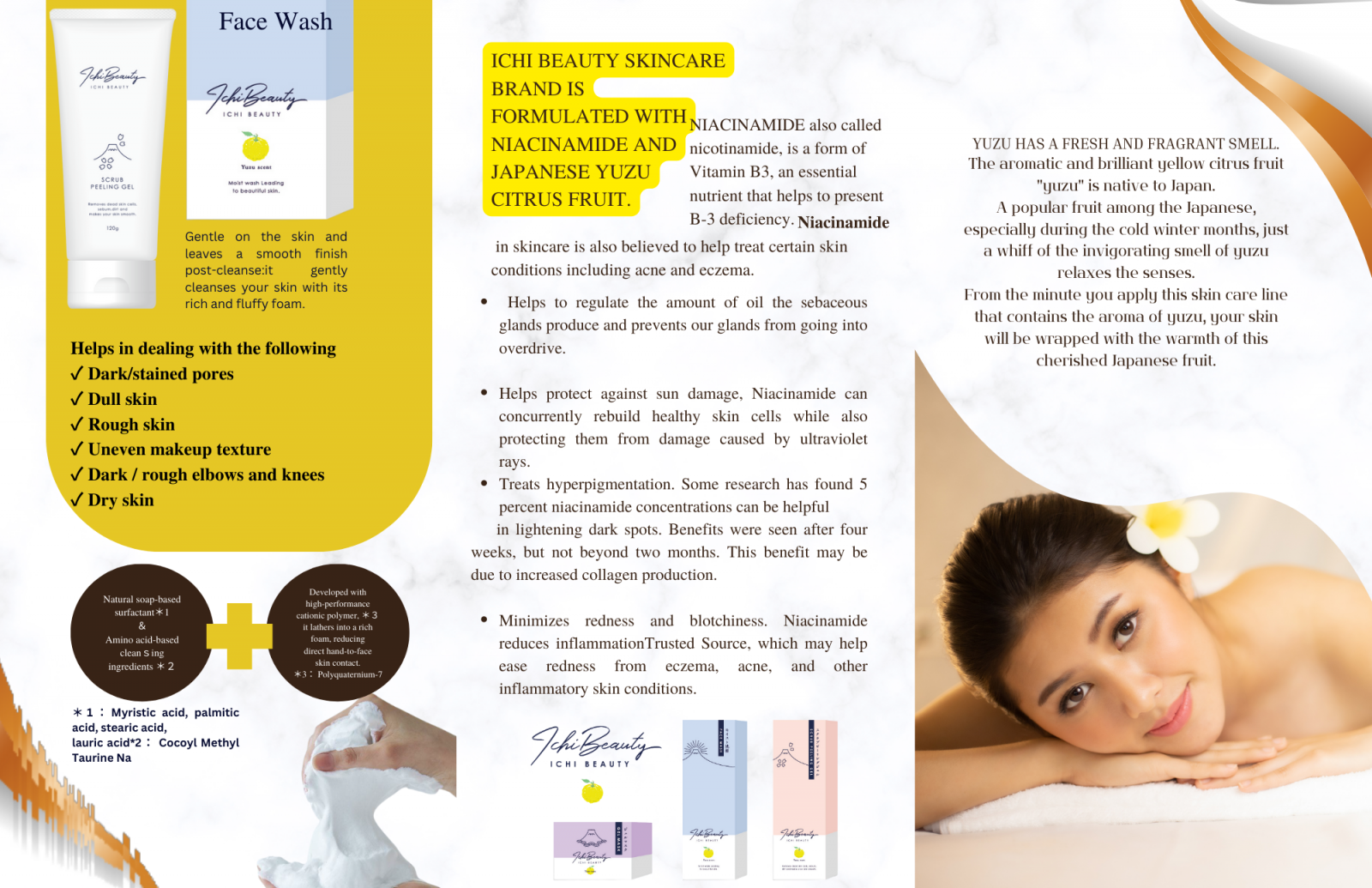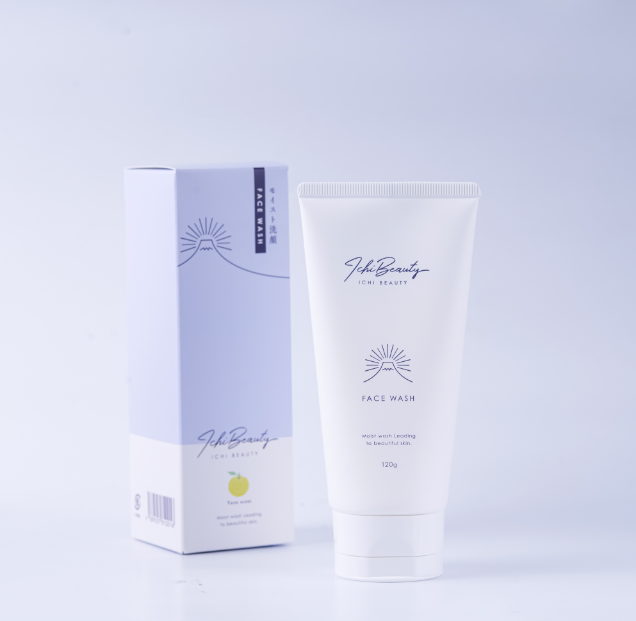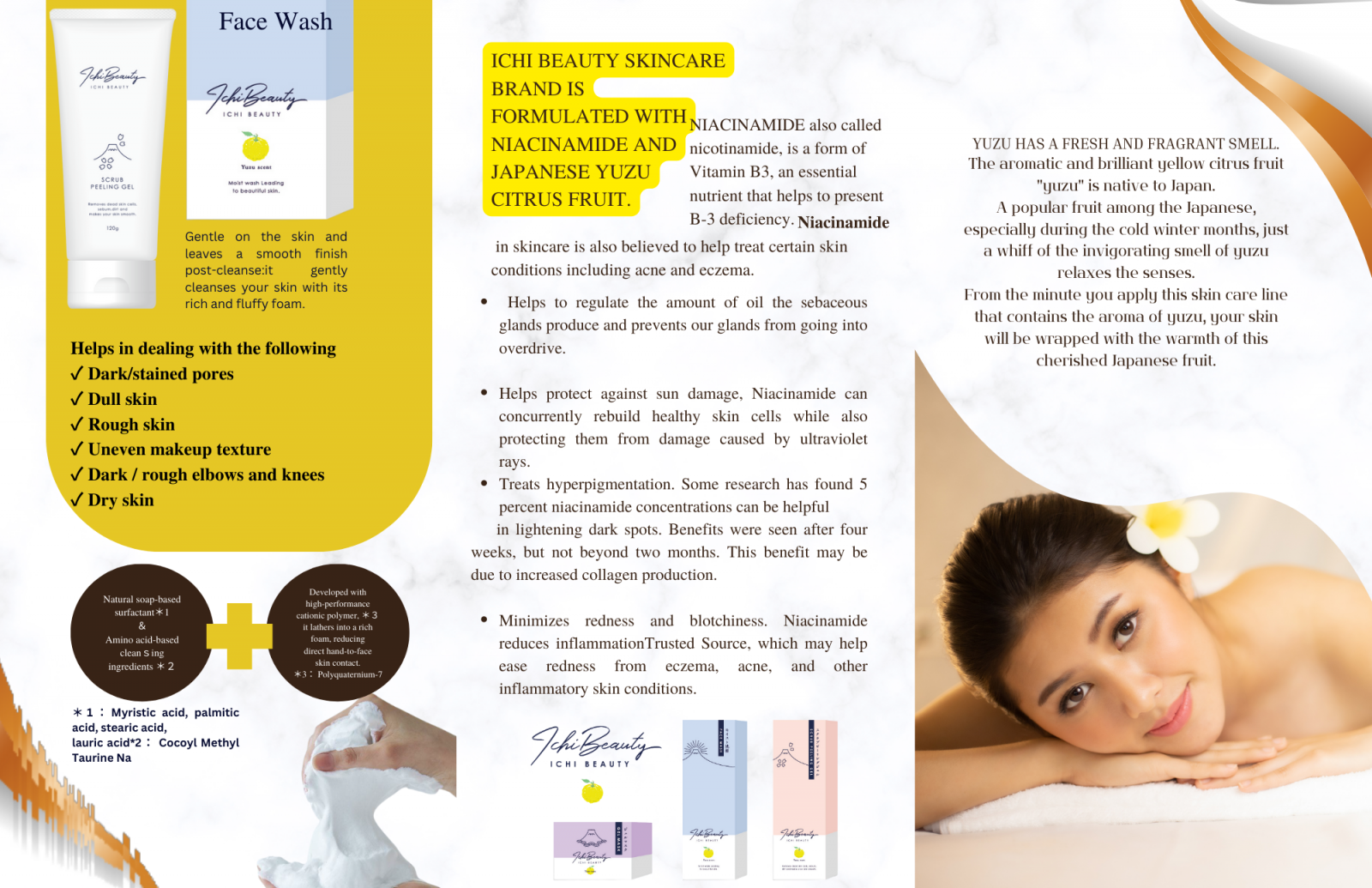 Ichi Beauty Face Wash 120G
---
Ichi Beauty Facewash
Facial Cleansing Foam
Title: Facial Cleansing Foam
Description:
Whitening Rich in antioxidants moisturizing Facial Cleansing Foam is Gentle on the skin and washes off smoothly. It gently cleanses your skin with its dense and fluffy foam.
Fresh and rich scent of yuzu "Yuzu" is a fragrant and bright yellow citrus fruit native to Japan. A fruit loved by the Japanese especially during the cold winter months, just a whiff of the refreshing scent of yuzu brings relaxation to the senses. A skin care line that encapsulates the scent of yuzu, your skin will be enveloped with the warmth of this beloved Japanese fruit from the moment of application.
Key Feature:
Natural soap-based surfactant
Amino acid-based cleaning ingredients
High-performance cationic polymer improves foaming and is friction-free
Lecithin emulsified formulation for better skin permeability.
Luxuriously blended with a high molecular polymer.
Contains amino acid derivatives. Fills the epidermis thoroughly with ample moisture

Direction: Take an appropriate amount, lather well with water or lukewarm water, wash as if massaging, then rinse off.
Precautions for use: Please be careful when using this product to make sure that there are no abnormalities on your skin. Do not use if you have an abnormality such as a wound, swelling, or temperature on your skin. Should you experience any abnormalities such as redness, swelling, itchiness, irritation, color loss (white spots, etc.) or skin darkening during use or after use in direct sunlight, discontinue use. Continuing to use the product may worsen the symptoms, so we recommend that you consult a dermatologist. Be careful not to get it in your eyes, and if it gets in your eyes, rinse well with water immediately without rubbing. If you feel a foreign object in your eyes, consult an ophthalmologist. Keep out of reach of infants. Do not store in extremely hot or cold places or in direct sunlight. Please close the cap properly after use. Please use as soon as possible after opening. When using a bathroom dryer, do not place it in the bathroom.
Ingredents: Glycerin, water, myristic acid, potassium hydroxide, palmitic acid, stearic acid, lauric acid, PEG-3 2. PEG-6. cocoyl methyl taurine Na, BG, niacinamide, Yoshino cherry leaf extract, hyaluronic acid Na , rice bran extract, yuzu fruit extract, 3-rhoethylascorbic acid, polyquaternium-7.decyl glucoside, glyceryl stearate (SE), tocopherol, EDTA-4Na, phenoxyethanol, fragrance