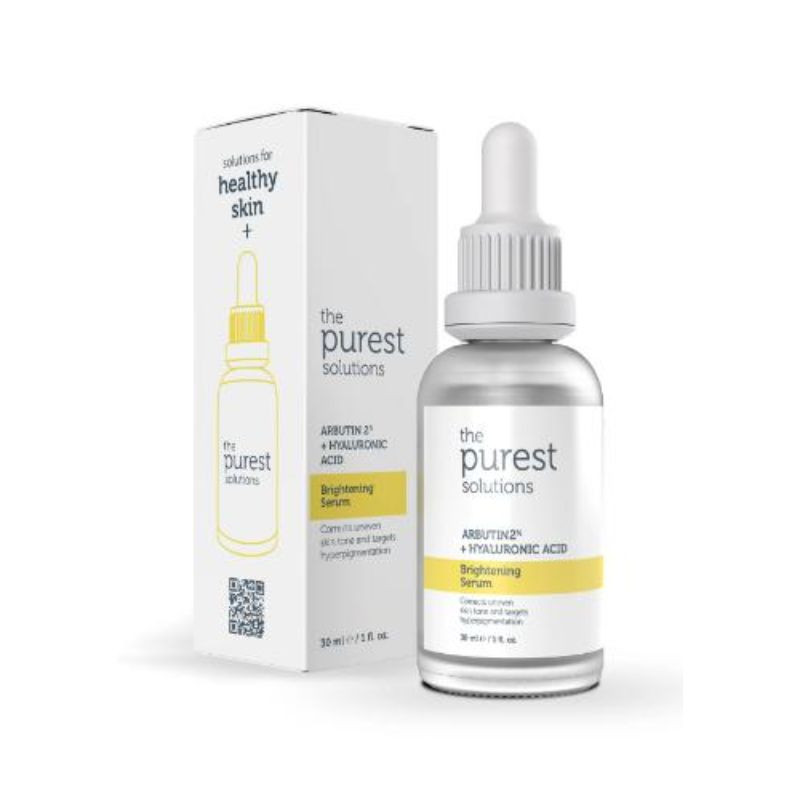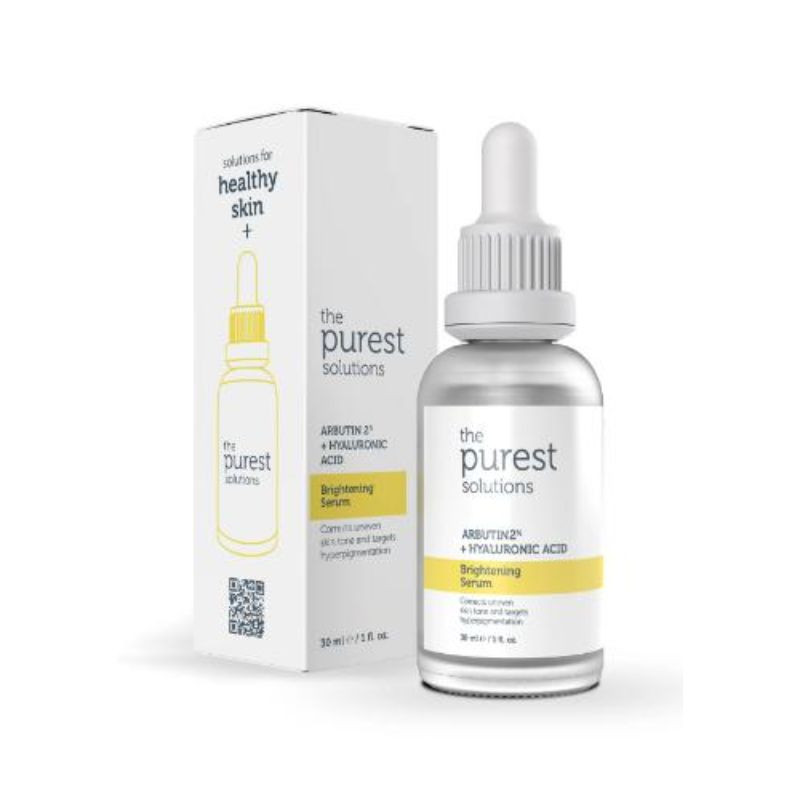 The Purest Solutions Arbutin 2% + Hyaluronic Acid Brightening Serum 30Ml
---
Pregnancy stain
Acne blemish
Age spots
Sunspot
Active Ingredients :
Alpha Arbutin: Aims to lighten skin tone and remove dark spots. It is effective in pregnancy, acne, sun and age blemishes. Thanks to its UV protective feature, it is protective and preventive against the negative effects of the sun on the skin. It helps the skin to gain a brighter and more vivid appearance.
Hyaluronic Acid : A combination of four types of Sodium Hyaluronate (HA) with different properties, Hyaluronic Acid, accurately targets different layers of the skin by creating a three-dimensional network for moisturizing and plumping the skin.
Ingredients: Aqua, Alpha-Arbutin, Phenethyl Alcohol, Hydroxyethylcellulose, Propylene Glycol, Aloe Barbadensis Leaf Juice Powder, Triethanolamine, 1,2-Hexanediol, Citric Acid, Glycerin, Sodium Acetate, Citrus Grandis (Grapefruit) Peel Water, Sodium PCA, Isopropyl Alcohol, Pentylene Glycol, Cellulose, Erythritol, Carrageenan, Sodium Acetylated Hyaluronate, Sodium Hyaluronate, Xanthan Gum, Sodium Hyaluronate Crosspolymer, Ethylhexylglycerin, Hydrolyzed Sodium Hyaluronate, Phenoxyethanol
Usage :
After cleansing, apply to entire face few drops in AM and PM. There is no need for rinsing after application. It is recommended to use moisturizer after application. Avoid contact with eyes during application.
Please do not neglect to use sunscreen from the moment you start using the Brightening Serum.