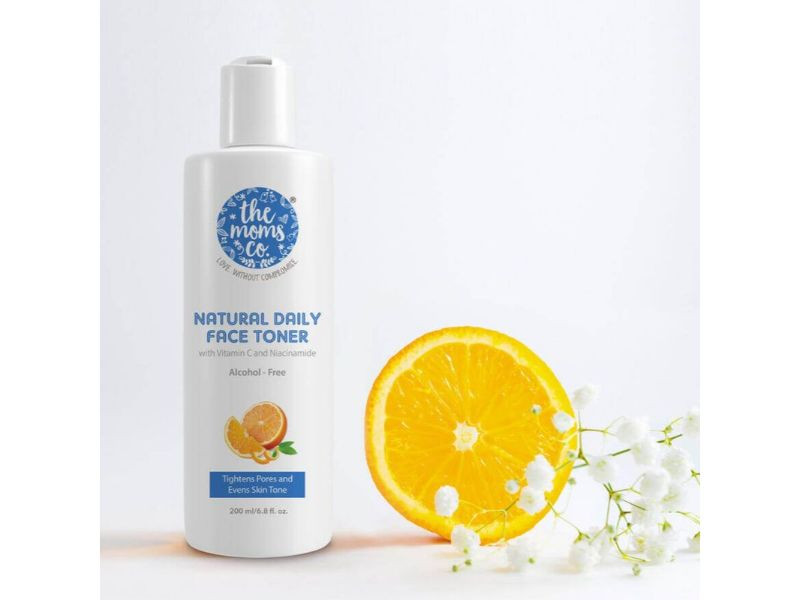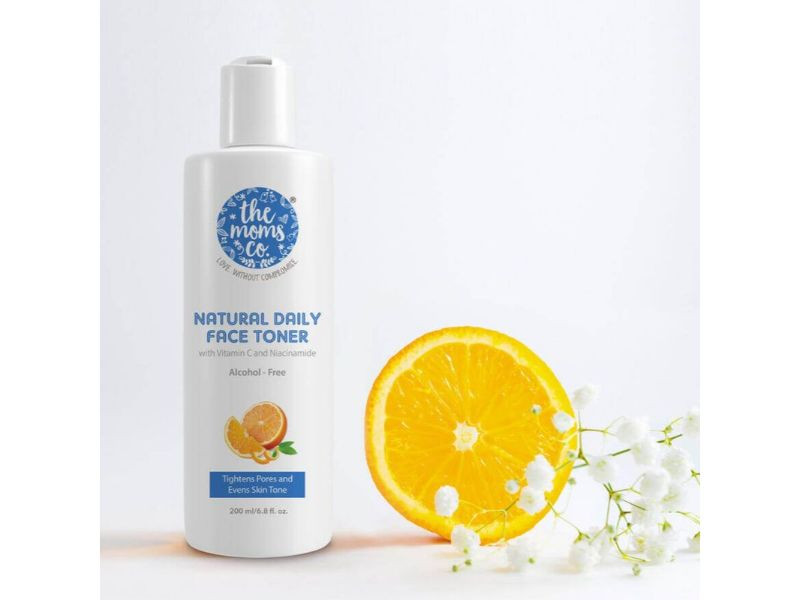 The Moms Co.Natural Daily Face Toner 200ml TMCSMFT101
---
Natural Daily Face Toner by The Moms Co. removes excess oil, tightens pores, evens out the skin tone and balances skin's pH level. It leaves the skin hydrated at the first step post-cleansing. The product is formulated with the safest forms of Vitamin C, Niacinamide, Green Tea Extract and 5 plant AHA's.

Australia-Certified Toxin-Free and Made Safe

Sulphate-Free, SLS/SLES Free, we use gentle, coconut and olive based cleansers

Paraben Free, we instead use natural but effective preservatives

Made without Mineral Oil, Petrolatum or Petroleum-Derived Ingredients

We use only essential oil based fragrances

Made without dimethicone (D), trichomethicone (T) or dimethicone copolyol (DC)

Made without DEA/TEA, Phenoxyethanol, PEGs and many other potentially harmful chemicals.

Tightens‌ ‌pores‌

‌The‌ ‌product‌ ‌has‌ ‌5‌ ‌plant‌ ‌AHA's‌ ‌and‌ ‌Witch‌ ‌Hazel‌ ‌which‌ ‌remove‌ ‌excess‌ ‌ oil‌ ‌and‌ ‌tighten‌ ‌pores‌ ‌for‌ ‌a‌ ‌visibly‌ ‌refined‌ ‌skin.‌
Vitamin C

Protects and reverses damage caused to the skin by pollution and harmful sun rays with its antioxidant properties.

Niacinamide

Regulates oil production and maintains even skin tone.

Green Tea

A rich source of antioxidants, it reduces skin redness and irritation. It's anti-inflammatory properties kill bacteria.

Aloe Vera

Soothes and hydrates the skin.
Step 1: The cleanser is gentle on the skin and cleanses without stripping it off the natural oils. Step 2: Follow it up with 2-3 drops of our alcohol-free toner that not only balances the skin's pH but also gives the skin a refreshing boost of hydration. Step 3: Seal it all with the Natural Vita Rich Face Cream for radiant-looking skin.