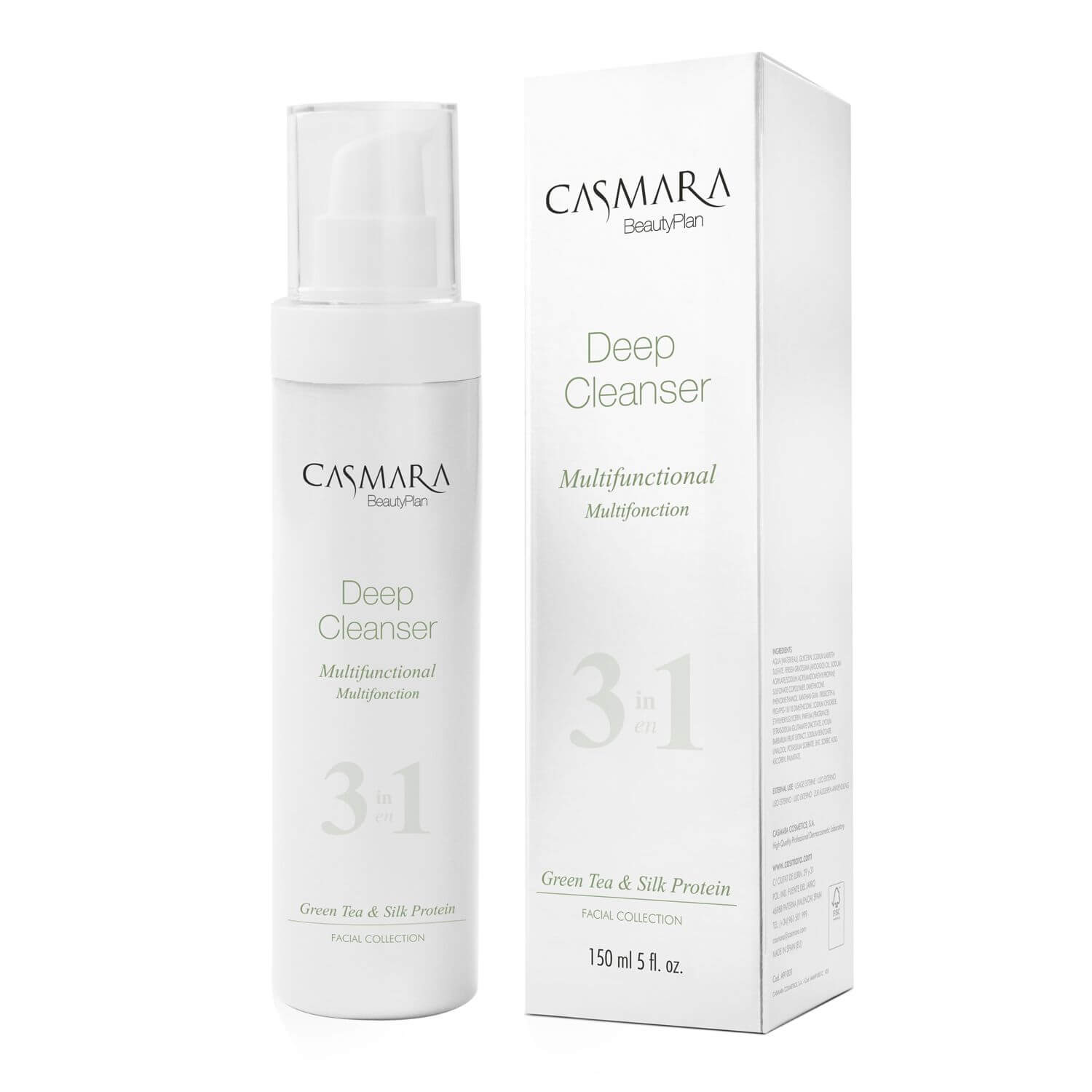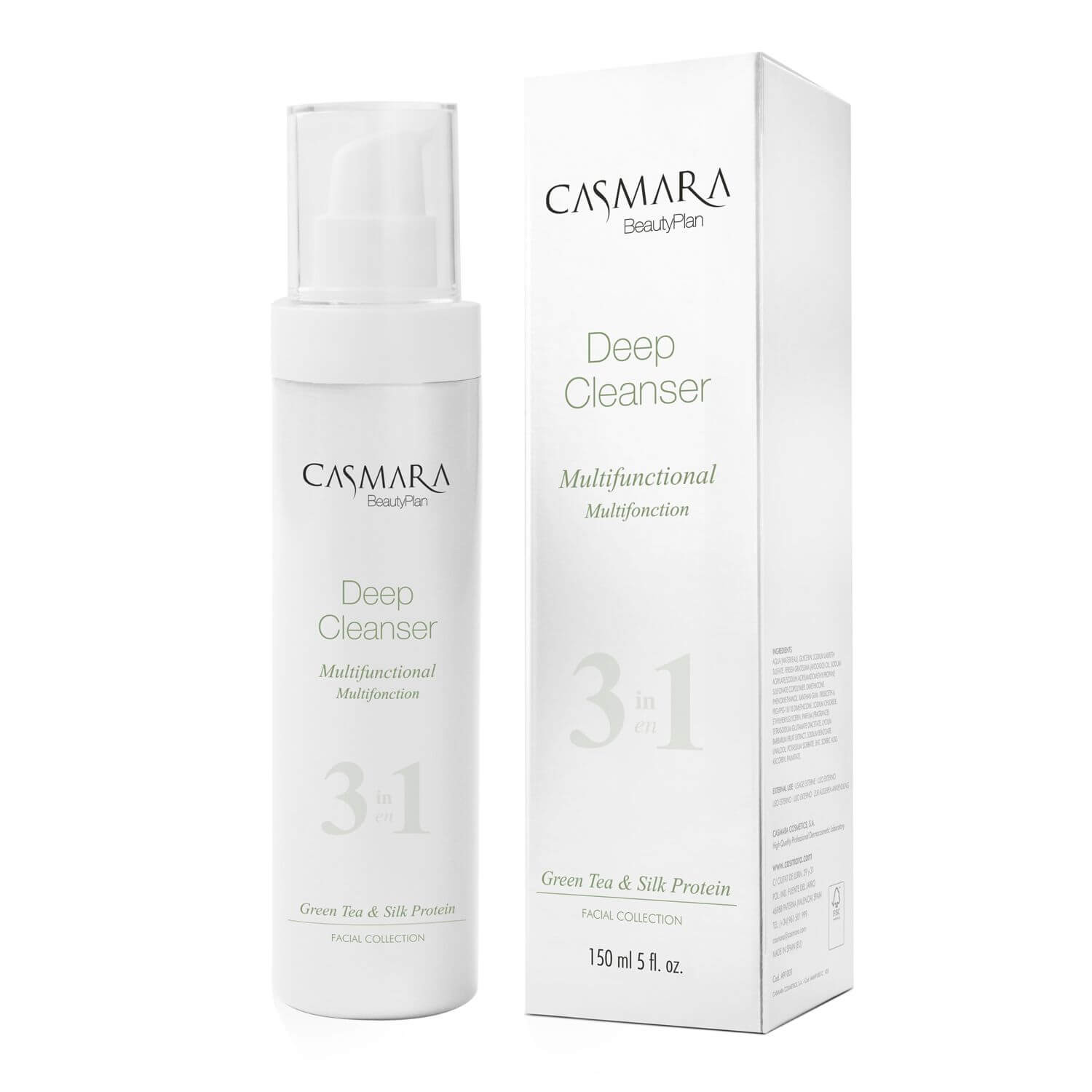 Casmara 3 In 1 Cleanser Deep Cleansing 150Ml
---
Features :
Multifunctional facial cleansing gel with a silky texture for deep yet gentle cleansing
Its 3-in-1 action cleanses
Removes makeup and tones the face and eye contour in a single step
Strengthens the skin barrier and provides antioxidant properties
Ingredients :
Green Tea Extract: Anti-aging and antioxidant botanical active ingredient rich in polyphenols, substances with a positive effect on the skin, as they help combat free radicals, keeping the skin youthful and protected against aging.
Silk Protein Peptides: Softening active ingredient with peptides to strengthen the skin barrier for velvety, silky-smooth skin.
Usage :
Apply the facial cleansing gel morning and evening to damp skin.
Massage over face with circular movements before rinsing with water.
We recommend removing eye makeup with a damp cotton wool pad moistened with the product before rinsing with water.