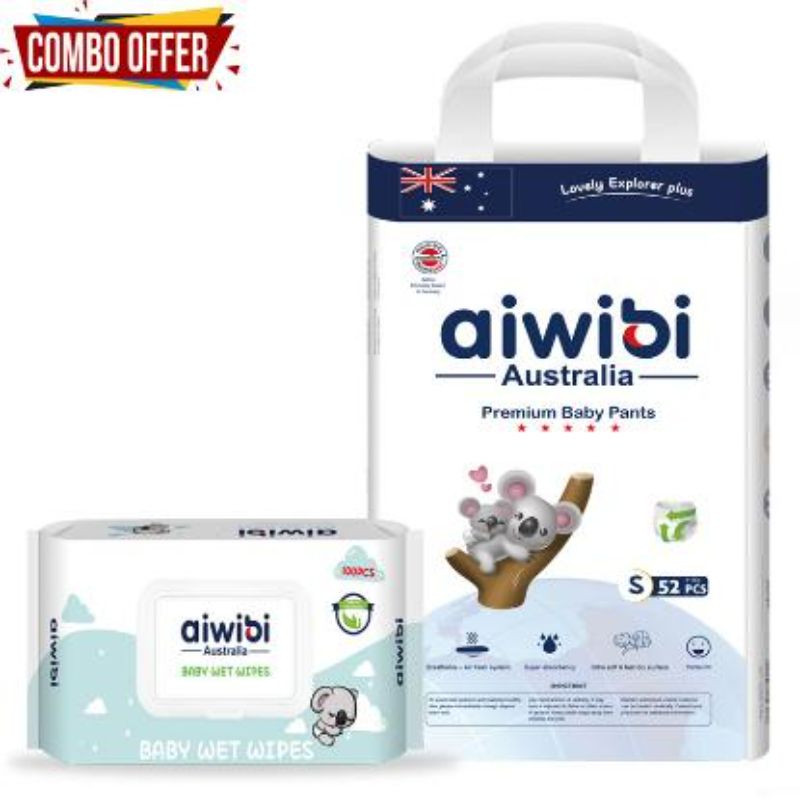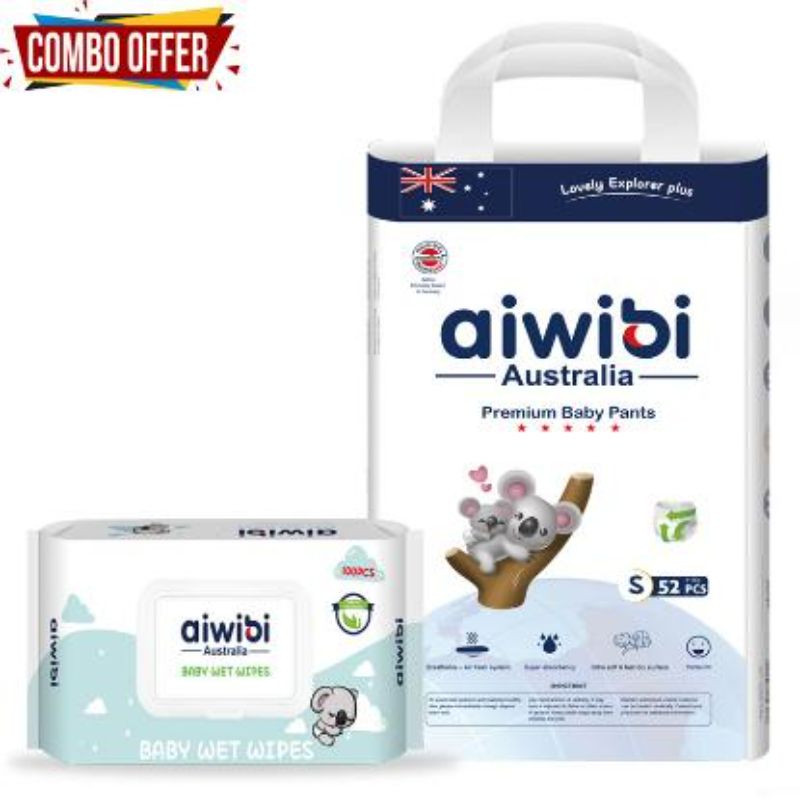 Aiwibi Disposable Breathable Baby Diapers With Elastic Waistband Small 52Pcs With Baby Wet Wipes
---
Aiwibi Disposable Breathable Baby Diapers With Elastic Waistband Small 52Pcs
Premium aiwibi baby diapers, with breathable topsheet & backsheet, Sandia SAP from Japan, weyerhaeuser fluff pulp from USA, achieve excellent absorption performance to keep baby skin always dry.
Aiwibi Baby Wet Wipes 100 Pcs
Aiwibi versatility baby wipes provide the perfect combination of convenience and versatility for babies. Mothers can use wipes to wipe hands, face and surfaces.
Features :
Aiwibi Disposable Breathable Baby Diapers With Elastic Waistband Small 52Pcs
Ultra tender baby diapers.
Breathable & Soft cloth-like backsheet.with printing.
Fastenable Magic tapes system.
3D leg guard to avoid any leaking from two sides
Wetness indicator.to remind diapers changing.
ADL to help quickly diffuse urine.
Elastic waistband to give comfort for babies..
Sandia brand SAP from Japan.
Weyerhaeuser brand fluff pulp from USA
Aiwibi Baby Wet Wipes 100Pcs
100% viscose spunlace non-woven fabric
Super soft and tender wipes for babies
Hypoallergenic and skin friendly
Scented